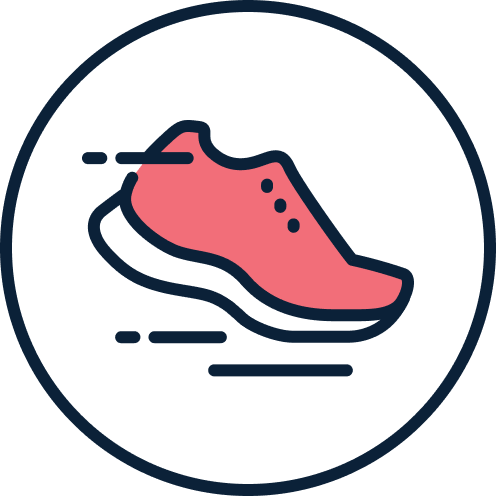 Minutes Moved:
1821 minutes
Enjoying the Journey - Sunday walk - 6kms
Really enjoying the walking....... and creating awareness around stroke. 
1st November
Tomorrow is the day......we officially start 'Striding4Stroke'. I am just grateful to be able to be out there walking, improving my own fitness, while at the same time contributing in some small way to the Stroke Foundation. My hope is that we can raise awareness around stroke, and one day change outcomes, therefore significantly reducing the number of people impacted by stroke. I am so grateful for those who have supported me, and excited to see how we go!
Thank You
Thank you to everyone for the generous donations....we are getting there.......to the $1000.00 mark! Thank you to Steve for supporting me in doing this small challenge. 
It means a lot. :-)
In memory of Betty.
This is my beautiful Mum Betty, holding her adored granddaughter Allie in 1991. Unfortunately, just 5 years after this photo was taken my Mum had a massive stroke, at the age of 69 years. All of our lives were changed forever. My Mum was such a determined woman, she persisted and never gave up, living with a right sided paralysis, and all that goes with being a stroke survivor, for the rest of her life. She passed away in 2019 at the age of 91 years. As her only child she was, and always will be my inspiration. 
Our team is taking part in Stride4Stroke to help prevent, treat and beat stroke!
Stroke is one of Australia's biggest killers and a leading cause of disability. It attacks the brain, the human control centre, changing lives in an instant.
In Australia currently, 12% of people say they won't have exercised this week. One million strokes a year globally are linked to physical inactivity. One of the things we can do to reduce our risk of stroke, or secondary stroke, is to keep active.
So this November our team is taking part in Stride4Stroke to raise vital funds and awareness for Stroke Foundation.
Stroke Foundation is committed to raising community awareness about stroke and stroke prevention, advocating for increased access to specialised stroke treatment and rehabilitation care, and supporting research into innovative treatments for the benefit of all Australians.
Please join us in our fight against stroke today by donating and helping share our story.
Thank you in advance.
Thank you to our Sponsors
Jo Keygan
Steve Redman Anne Elizabeth Revell Anonymous Michelle And Justin Scolyer Alison Noble Jennifer Clark Pam Heazlewood Jessica Fergusson Lisa Kylie Stubbs Lyn Nancarrow Jenny Gameau Ann Hardy Tania Dobson Sally-anne Popowski Carly Dean Julie Nicholson