Our team is taking part in Stride4Stroke to help prevent, treat and beat stroke!
Stroke is one of Australia's biggest killers and a leading cause of disability. It attacks the brain, the human control centre, changing lives in an instant.
In Australia currently, 12% of people say they won't have exercised this week. One million strokes a year globally are linked to physical inactivity. One of the things we can do to reduce our risk of stroke, or secondary stroke, is to keep active.
So this November our team is taking part in Stride4Stroke to raise vital funds and awareness for Stroke Foundation.
Stroke Foundation is committed to raising community awareness about stroke and stroke prevention, advocating for increased access to specialised stroke treatment and rehabilitation care, and supporting research into innovative treatments for the benefit of all Australians.
Please join us in our fight against stroke today by donating and helping share our story.
Thank you in advance.
Thank you to our Sponsors Murray Bridge Rotary Club Anonymous Simon & Gail Gibson Bob & Jenny Beattie Andrew Beattie Max March Graham Nicolson Becky Smith Ian Norman Anonymous Carl B
Rodney Waltrovitz John And Louise Clements Rai Cullen Griff
Robyn Armstrong Baz & Jen Vincent Tremaine Frances Pulis Lonnie And Jess Neal James Allen Jane Flett
Dale Manson Amanda Dunne Nicolette Alberts Karen Albrechtsen Leonie Scriven
Leonie Scriven Jasmin Holden-donaghey
Tristan Clements Diana Green Liam Fiddick Bernadette Michael P
Beck's Parentals Jo Kozned Suz Davidson Seamus Donaghey Peter Smedley Cynthia Donaghey Wayne Overmeyer Allan Thomas Lorraine Emes Phillip Mcgee Stephen Marshall Alicia Littledyke
Linda Pulis
Keren Graham Karren Howe Barry Sims M. Sorensen Anonymous Ros Pridham Graeme )'neill Sam Madigan Anonymous Evita Alberts Mum And Dad Margaret And Ian Graham Miranda Mcinnes Wayne Richardson Roland And Claudia Schiek Doug And Judy Issell Rebecca Blanch Britt Burton
Alib Scott T Karen Butcher
Bill Robinson Jacqui Drury
Hayley Allen Heather Allen Karen Ingerson Mark Ashlee Raymond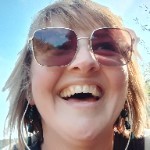 Bec Keen Kate Smedley Claire Chilman Wayne Trezona Wayne Trezona Phillip Toni Smedley Kevin Naomi Price Elizabeth Mclean Chantal Margaret Blanch
Ginny Pearson Sophie Johnstone A. Colquhoun Lisa Murphy Robyn Collins Bel Whitehill Lee & Martin Green Lee & Martin Green Scott Fiddick Rebecca Sharkey Tony Pearson Karina Lehmann Grace Lo Basso Sam Hein Sarah Daw Margaret Philipson Ian Murphy Rebecca Pizzilli Tess Fiddick Nadia K Nick Blanch Anonymous
Michelle Owen Kate Dyer Justine Stewart Anonymous Renae Roberts-thomson Kerry Burgess
Taylah Nobes Hayley Weaver Travis Miller Anonymous Elizabeth Pearson Elizabeth Pearson Lisa Pearson Lisa Pearson Alyssa Harvey Jacqueline Bunt Danieka.vrankovic@hotmail.com Vrankovic Samuel Steer Anonymous