My Activity Tracking
My target 75 kms
Why I'm doing Stride4Stroke
The reason I am doing Stride4Stroke is to raise money for the Stroke Foundation, as well as to raise awareness about Stroke in Young people.
Earlier this year, at the age of 38, I unexpectedly had a stroke. Having been healthy, a non-smoker, non-drinker, with normal cholesterol and Blood pressure, it was the last thing I thought would happen.
Initally all the investigations into the cause of the stroke were normal, but eventually a PFO (patent foramen ovale, which is a tiny hole in the heart, that can allow a clot to pass through to the brain) was found.
I have been very lucky in many ways. Despite having some ongoing visual field problems, and being unable to drive, I realise a lot of people fare much worse and have much greater loss of function after a stroke. I was also very lucky to be able to find a causative factor (the PFO) that could be fixed by a relatively simple procedure. Many other young people who have had a stroke, do not find a cause, which can cause a lot of anxiety and stress.
Thank you so much for sponsoring me in Stride4Stroke, I really appreciate everyone's support and kindness!
Nikki
Thankyou so much!
Thankyou so much to family and friends who have been so generous with your support over the last week. It's crazy but we have raised over $1700 now, so I am going to up the fundraising target to $2000! Thanks again, Nikki
Amazing! Over $1000 raised so far, thankyou everyone for your support!
Thankyou so much to everyone for your support and generosity, we have already reached the $1000 goal! We are only about a 1/3 of the way through Stride4Stroke month, so I'm going to push the fundraising goal up to $1500! ?
Wow, $700 raised already!
Thankyou everyone for your support, I've reached my $700 fundraising goal for Stride4Stroke so have decided to increase it to $1000!
Nim and the boys came out for the walk today, a 4km walk around Cremorne Point!
Thankyou for your support!
Thanks to everyone for your support and donations!
I've reached my original fundraising target of $500, so have increased this to $700!
Nikki
This November, I'm taking part in Stroke Foundation's Stride4Stroke to help prevent, treat and beat stroke!
Sadly, 1 in 4 people will have a stroke in their lifetime.
Stroke attacks the brain- the human control centre, changing lives in an instant. The impact of stroke can be devastating for the individual and the family. But stroke's impact doesn't need to be this great, research indicates that around 80 percent of strokes are preventable.
So, I need your help to Fight Stroke. It's going to be a challenge, but it's nothing compared to those who are impacted by stroke. Please sponsor me today to support me and together we can Fight Stroke!
Your donation will help the Stroke Foundation support those affected right now and fund research to help prevent stroke, save lives and enhance recovery.
My goal for November is to complete 5x 2km walks in week 1, 5x 3km walks in week 2, 5x 4km walks in week 3 and 5x 5km walks in week 4.
Thank you for your support!
Nikki
My Achievements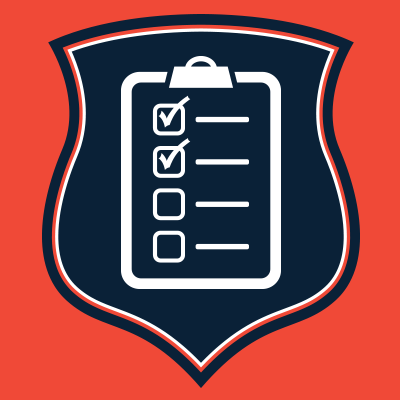 Registered
Shared my page
Added profile pic
Created a team
Donated to myself
Fundraising goal reached
Thank you to my Sponsors David Inken Lena Pia And Anika Martin 27 Y.o. Elisabeth Maynier Sonia Gupta Hubert Truong Hari Prakaah Julia C
Rebecca Barker Savita Gupta Dave & Courts Vijay And Usha Gupta Varun Bansal Julie Levett Arjun Bansal Sg Theresa Leung Nb Roach Family Kirby Wong The Lazar Family Angela Au Pavi Pasupathy Emily Sinclair Angie Wong #vijayvineeta# Amanda Patterson Vilay Soukhavong Maribeth Caburian Yu Xuan Kitzing Christine Fai Lisa Lin Michelle Tan Deb Tung Leanne Oitmaa Lynne Blackford Roheela De Cruz Nimish Jo & Chai Jenn Santosh Gupta Ada Chan Julia Chung Sara Chohan Carol Leung
The Gourmet Dietitian Shru And Dan Troup Caroline Chung Yui Xx N Toh Taj And Kiran James Tung Michelyn Daniel