Walk
My Activity Tracking
My target 100 kms
Friday 16th Oct 2020...
Happy 85th Birthday to mum!
Back in February I didn't know if we would be celebrating any more of your Birthdays, they may not be filled with a lunch, a gathering or a drive around or even dinner somewhere, but to be able to have you still here is the best thing ever!
I received my #TeamStroke T-shirt today, I can't wait to wear it out and about! 
I'm still walking most days, looking forward to Novemeber when I can really start to up it all! 
Friday 24th Sept 2020...
Finally!
After more than 2 months. 11 weeks. 75 days. 
I was allowed to visit mum again today. Dressed in my full PPE, I popped my head in and said BOO!!
She said what have you got all that garbage on for? Just take it off! 
We had a nice little catch up, chatted about the weather, Spring and the flowers and about the little boy that got stuck in the chupa chup tin. (Mum actually brought up this conversation.) 
It was so great to see her and have a video chat with some of my other siblings.
I look forward to seeing her again next week. ?
This is my "why", why I am doing what I am doing and raising the much needed funds for the Stoke Foundation. My mum!
I continue training hard for my 100km walk in November, trying to get my fitness up. I am deciding whether I will make it a run instead of a walk? I will decide in a few weeks and see how I am progressing. ?????
Friday 21st Feb 2020...
It was just a typical Friday. Like any other Friday visiting mum. Althought this day I went in the morning. Not the afternoon. Thankfully.
When I walked into mums house I noticed straight away that something was wrong. The place was a mess and she was very dishevelled.
She had spilt a cup of tea down herself, there were clothes on the floor and the fridge was wide open and beeping. She was making her favourite, a Vegemite sandwich for lunch.
I noticed that there was blood on her top and she told me she had "had a little trip" and hurt her arm and that she felt a "bit wobbly".
What happened next changed my life.
Changed my mums life.
Changed my family's lives.
As I was on the phone to her Dr trying to organize an appointment for her arm. I told mum to have a seat.
I was preoccupied. I should have helped her but I was too slow. She took 2 steps towards the seat, she stumbled back and fell, slamming her head on the cupboard. I hung up the phone immediately and called 000. Although she told me not too.
Within seconds Mum was unresponsive and not breathing.
I can't describe what it's like to do compressions, I have never had to do them before and although I had had previous training for this. It's something that you never think you will need to do on anyone, let alone someone you love, especially your mum.
Mum gained consciousness as soon as the Paramedics arrived. She had left sided paralysis and they told me it was more than likely a stroke.
Mum was rushed to RMH. She had a blockage in her carotid artery. She had emergency surgery and a stent inserted.
She had had a stroke.
Mum pulled through the surgery but has major deficits. With approx 75% of the right side of her brain affected mum cannot walk, has memory issues and doesn't have much control over the left side of her body. She went from being completely independent to being bed / chair bound and now in an Aged Care facility and will never return home.
I am lucky that she is still with us, but I miss her incredibly. I miss who she was. What we had.
She later told me that she was waiting for me. She had "felt funny" that morning and knew that it "wasn't a going to be a good day"
I am so glad I went in the morning, not the afternoon.
Mum will be turning 85 in October.
Stroke can affect anyone, any age, any gender, the ripple effects can be devestating.
I am hoping to walk 100km in November (doesn't seem like a lot, but believe me - it will be for me) to raise funds to PREVENT, TREAT and BEAT Stroke.
Any donations would be greatly appreciated.
Thank you
This November, I'm taking part in Stroke Foundation's Stride4Stroke to help prevent, treat and beat stroke!
In Australia, one stroke occurs every 9 minutes.
It is one of Australia's biggest killers, killing more women than breast cancer and more men than prostate cancer.
Stroke attacks the brain, the human control centre, changing lives in an instant. The impact of stroke can be devastating for the individual and the family. However, the impact of stroke can be prevented, with research indicating that around 80 percent of strokes are preventable.
I have picked my Stride4Stroke activity goal and I'm ready to go!
Please support my Stride4Stroke challenge with a donation today. 
Your donation will help the Stroke Foundation support those affected right now and fund research to help prevent stroke, save lives and enhance recovery. Thank you.
My Achievements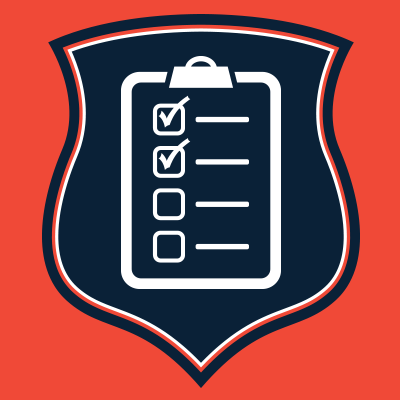 Registered
Shared my page
Added profile pic
Created a team
Donated to myself
Fundraising goal reached
Thank you to my Sponsors Emma Magrath Craig Green
Liz Mclean Linda Ford Michelle Hinneberg Chan Family Robyn And Tim Barker Bernadette Rutter Brenda Marschall Felicity Shanahan Michelle Nolte Helene & Greg Giles Jo Hudgson Haugh Michelle Bakker Brownlee Vicki Hunt Carmel Bowe Robyn Baker Kim Tranter Kate Coleman Di Barron Heinrich Nikki Taylor Dowdle Sheridan Tracy S A Robinson Rob Evans The Barker Shop Holmes Charlotte Binnion Jim Garcia Simon And Nyssa Marschall Cindy Jones Natalie Mccoy Hannah Villaruz Lisa Garcia Anonymous