I am taking part in the Stroke Foundation's Stride4Stroke to help Fight Stroke!
Sadly, 1 in 6 people will have a stroke in their lifetime.
Stroke attacks the brain- the human control centre, changing lives in an instant. The impact of stroke can be devastating for the individual and the family.
This happened to me a year ago, when I suffered a massive brain haemorrhage that left me with speech, memory and planning difficulties. But thankfully I've been blessed with an amazing rehab team and even more amazing family and friends who have supported me throughout this journey. My wife Emily and I are entering the 10km Summer Run at Morpeth on November 4 to help give back and fight stroke. We would love it if you could join us. http://summerrun.com.au
Support through donations is also appreciated. Your donation will help the Stroke Foundation support those affected and fund research to help prevent stroke, save lives and enhance recovery.
Please sponsor me today to support me and together we can Fight Stroke!
Thank you,
Eddie
Thank you to my Sponsors Arthur
Steven Fisher
Steve Armbruster Iris M Diaz
Tyler & Catherine Johnson Stephen Gillard Vivienne Hughes
Tatey & Reecey Guerrero-levy Family Jacqueline Medved Memea Garcia-medved Beth Shea The Sompayrac Family ? The Jenkinsons Nicole Spier Jodie And Brooke Nguyen Lisa And Erin Michelle & Glenn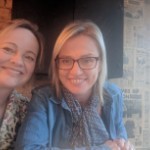 Shelley Youman Daniel Bracken Clasina & Des Fisher Anonymous Eduardo Figueroa Tim Hanna Vanessa Figueroa Emily Drough Enilda Jiménez The Harrisons Jorge Tenreyro Tania Mendez Laura Lozano The Harrison Family Jatiel Infanzon Karen Logan Sue Barben Mey Tan The Scullys The Darney's Xoxo Julia Morris Sally Wright Nina Nyitrai Wilkinson Family Luis Ignacio James Ugobono Manuel Monserrate Gavin Mcculloch Jono Kirk Richard And Jemma Miller Joe And Marena Patterson Gabby Ripoll Sherree Robinson Liesl Mcgrath Anonymous Lynda Sorby Russell Ana Perez Julia Hunt
Lianne Blanch Michelle Armbruster Ruth & The Langlois' Genevieve Carrier Carmen Gorritz Frederick Martinez Daniel Changer Tracey Whillock Deb And Duncan Adams Steve Kimberly Whitlock Melissa Mendez Carmencita Y Fam Tanya Sarlog Kel & Darren Booth Virginia Carr
Kate Dubois Anonymous