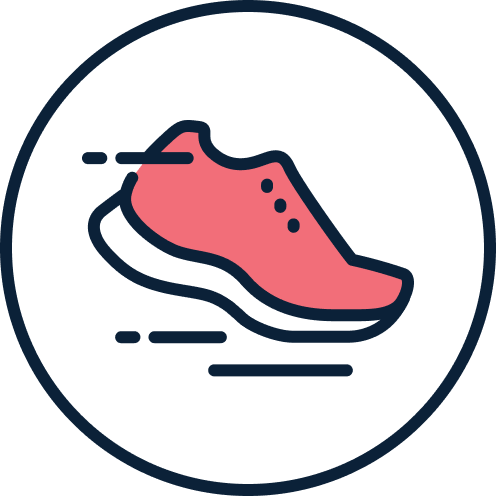 Minutes Moved:
7146 minutes
Our team is taking part in Stride4Stroke to help prevent, treat and beat stroke!
As many of you are aware, Lisa had a stroke in August last year. Thanks to her determination and the support of the wonderful medical and rehab teams she's made a remarkable recovery. Now is our time to give back but we need your help to do that.
Stroke is one of Australia's biggest killers and a leading cause of disability. It attacks the brain, the human control centre, changing lives in an instant.
In Australia currently, 12% of people say they won't have exercised this week. One million strokes a year globally are linked to physical inactivity. One of the things we can do to reduce our risk of stroke, or secondary stroke, is to keep active.
So this November our team is taking part in Stride4Stroke to raise vital funds and awareness for Stroke Foundation.
Stroke Foundation is committed to raising community awareness about stroke and stroke prevention, advocating for increased access to specialised stroke treatment and rehabilitation care, and supporting research into innovative treatments for the benefit of all Australians.
Please join us in our fight against stroke today by donating and helping share our story.
Thank you in advance.
Thank you to our Sponsors Charter Plumbing & Gas Chris, Loz, The Kids And Richard Carol Purdy Maree Deb Susie Ash/luke/caleb Ethan And Mason Jenny Sutherland Carlee Roberta Taylor Goretti Ogilby Grandma And Grandad Jayne Mckennay Cathy Smith Ngaire Mazzola Jodie Totten Shelley Stokes Kerrie N Anonymous Goretti Ogilby Aunty Cheryl & Little Nan Matt & Leigh Carter Xanthe Leach Narelle Crofts Shauna Costello Nanny & Poppy Julie Blood Wendy Stephenson Natasha Coyle Shelley Stokes Sara Zanich Rosemary Taylor Tracey Walker Lena And Pam Jasmin Paul Lisa Parker Lisa Hornblow Ethan Mckennay
Bethany Smith