Our Total Team Activity
1,026Kms
Our Goal
1,050Kms
This November, I'm taking part in Stroke Foundation's Stride4Stroke to help prevent, treat and beat stroke!
Sadly, 1 in 4 people will have a stroke in their lifetime.
Stroke attacks the brain- the human control centre, changing lives in an instant. The impact of stroke can be devastating for the individual and the family. But stroke's impact doesn't need to be this great, research indicates that around 80 percent of strokes are preventable.
So, we need your help to Fight Stroke. It's going to be a challenge, but it's nothing compared to those who are impacted by stroke. Please sponsor our team today to support us and together we can Fight Stroke!
Your donation will help the Stroke Foundation support those affected right now and fund research to help prevent stroke, save lives and enhance recovery. Thank you.
Thank you to our Sponsors Deb K2 Consulting Engineers Fotek School Portraits Doris Robinson Leslie And Glenda Cadzow Bert Franzen Shan Fox Damian Hayes Cathy & Gary Bedford Chad Stockwell
Wendy Knight Christine Franzen Tiff And Jay Patrick Allenby Pieter Franzen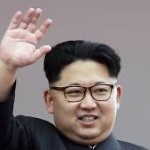 Des Sasha & Emirali Izzet Sue & Rob Peck The Pervans Kate Davies Umni David Mcguiness Fotek School Portriats Rachel And Patrick Soph & Damo Lj Cadzow Tooks Mthiyane John Mol
Helen Eagle Ian & Kerry Mcclenaughan The Garrods Keal And Imogen Mieke Franzen Ryan & Coco Barton
Lara & Angie Wing Jamie Samuels Phil & Elena Trace Sinay Simon Swanson Peter Gotsis Kris Koke Vanessa Robinson Tile Smart Megan Serpa Michael Betts Laura Tucker Sara Savige Dieuwke En Marco Meeuwisse Roslyn Rootes The Chapman's Loucia Marja Simpson Thomas Middleton Lana Turner Matt, Pip, Aiden & Felicity Lennartz Yolande Mcguiness Emma Hughes Jess Ryan Misha Cadzow Casey Hamann The Crabbs Kaitlin Augustus Liv M Ally Pitt Pino's Ashley George-hacon Courtney Hollis Manda, Corz And Aria Thommo, Clare, Henry Chris Beverley Lalor Dan And Rach Buxton Neryle Gamblin Glenn + Jenny Nicholas Claire Mcmahon Leila Dean Xanthe Franzen Kim Ritchie Courtney Jackson Alicia Collings Gman Carly Samuels John Samuels Julie Darlington Kirby Wailes Merryn Pearce Brendon Knight Rachel Formica Gemma Henderson Glenn Clay Renee Vickers Olthof Family! Kelly Evans Amy Halpin Carly Frost Gregor Danton Lea Dimovski Peta Samuels Peta Samuels Marissa Tellis Lisa M Jolene Cullen
Sandra Martin Aims The Madden's Kim Monagle Martina Jill Gaudzinski Chris And Georgia Morris Allison Sawell Zoe Samuels Michelle Gater Travis Franzen Nicole Simpson Jen Palmervale Jas Naomie Madden Aidon Hammond Ann Jesse Rau Samantha Pitt