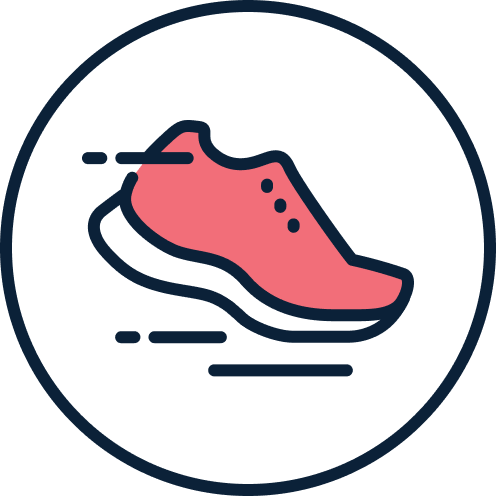 Minutes Moved:
17587 minutes
I'm taking part in Stride4Stroke to help prevent, treat and beat stroke!
Stroke is one of Australia's biggest killers and a leading cause of disability.
In Australia currently, 12% of people say they won't have exercised this week. One million strokes a year globally are linked to physical inactivity. One of the things we can do to reduce our risk of stroke, or secondary stroke, is to keep active.
So this November I'm taking part in Stride4Stroke to raise vital funds and awareness for Stroke Foundation.
Stroke Foundation is committed to raising community awareness about stroke and stroke prevention, advocating for increased access to specialised stroke treatment and rehabilitation care, and supporting research into innovative treatments for the benefit of all Australians.
Please join me in my fight against stroke today by donating and helping share my story.
Thank you in advance.
My Updates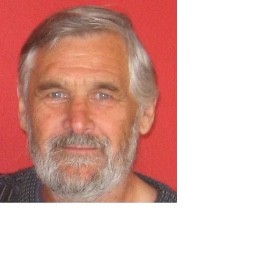 Kinchina Conservation Park walk 24th March 2023
Kinchina CP 24/3/23
(article written by Harry)
On a warm overcast day 14 walkers took the short trip to the main carpark of Kinchina Conservation Park on Maurice Rd. Kinchina CP is named for the rail siding where local Monarto Granite was loaded to be sent to Adelaide by Jessie and Charles Duncan from 1879. It was used in many buildings and kerbing including Colonel Light's statue.
There are numerous trails available – we did the Cypress Hill / Lavender Federation Trail loop in the reverse direction to which we normally go. Not far from the carpark is the old cottage – it has deteriorated since our last visit, one side wall has fallen and it now has bunting to keep people out. We also spent time trying to work out how the tank nearby worked.
The views heading down into Rocky Gully are amazing as is the notion that mountain bike riders manage the trails. When we reached the cave 6 headed up and down safely. Our next landmark was the tunnel which had more water in it than expected at this time of the year. Jill was admiring the colours in the water but didn't realise there was a crocodile in the water behind her.
We crossed Rocky Gully on the large rocks and then climbed the switchbacks ( or most of them,) to get to our usual morning tea spot. Not long after reaching it a train heading towards Adelaide turned up – the first of our perfectly timed trains. The Cypress Trail is very windy, built for riders who don't want straight tracks, so we wound our way to the other end. Some feeling the heat took some short cuts to get back early. They were able to keep Max company at the carpark. The new plantings we wound through have really benefitted from last year's rainfall. In the past we could see over the top of the trees, now they are above us. As we reached the train crossing at the end of the trail another train heading to Melbourne went through. We had our lunch break in the scrub at the start of the Lavender Trail just down from the crossing.
We walked back along the Lavender Trail to the intersection which put us on the Jail Break trail to get back to the carpark. Along the way we saw the third train. It was a warm day and we did almost 13Km so it was understandable we were tiring. Our coffee spot was the 1924 at Sturt Reserve where we sat outside under the new extension.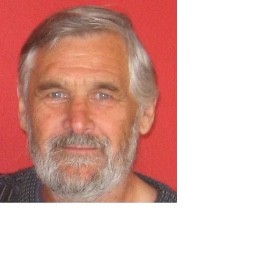 last day of February, 2023
Our local walking group starts regular Friday walks again on 10th March. Jacqui and I are eagerly awaiting catching up again with "old" walkers.
First excursion is to Belair Conservation Park. It's a relatively easy first-walk, probably around 10 kms. 
I wrote this comment on my blog in November 2022:
My water-based rowing machine is in "dry dock", waiting on a replacement part. 
That's OK.
 Before the problem, I'd averaged 3km per day and rowed 1,065 kms -- nearly 35 kms more to reach Bathurst NSW (virtually speaking) as I "Row from Murray Bridge to Sydney Harbor". I WILL eventually realise that rowing goal of 1,303km once the machine is fixed.
Today, the rowing machine still sits idle, waiting on repair-man Dieter to work out a time to visit us and fix it. (that's 28th February 2023)
But I've got to stay patient. As it is, I'm walking over 14km per day anyway.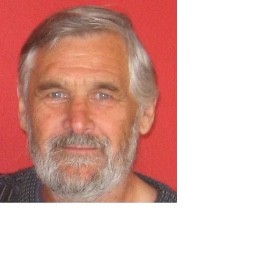 waitpinga walk, Victor Harbor
The last organised walk for this season and you have me with the report. Sorry not one of our expert report writers. 
Off we set on time as we had a long trip to the starting point of the walk at Waitpinga Beach, we picked up our Meningie lady at Strathalbyn and then Max and Jacqui at Kings Beach to make a total of 16 walking members for the days walk. The weather was fine as we started on the trail which is a long gradual stretch of uphill on coastal sands dunes to the Newlands Head Conservation Park. This was just the start to get the heart rate up for the day. The trail then passes through dense coastal vegetation and well grassed land to Newland Head. The low vegetation was showing strong new growth and with a multitude of many different coloured flowers. Many requests to Jacqui for the names of the native bushes and the abundance of flowers that were spectacular in their vivid colours. Cameras were clicking constantly taking photos not only of the flowers but also of the extremely large flower storks on the numerous yakka bushes. The trail proceeds along the top of the cliffs with many points allowing spectacular views of the coast with a very deep blue sea smashing onto the rocks at the base of cliffs showing the exposed vertical rocks of up to 100 metres high. The trail constantly changes as it goes up and down the coastal ridges with many different surfaces to the trail from sand to rock, so it is always eyes down to ensure we keep our balance. One feature was that on the up & down skeletal rocks of many ridges the roots of the plants where they crossed the path had formed perfect steps. The roots held back the soil, while on the lower side it was washed away forming the step, nature's way of assisting us walkers. So many stops for taking in the ocean views. One of the features that I enjoy is how the trail also winds on many occasions through avenues formed by the eucalyptus trees. This is quite different to the open trail with their spectacular views. Lunch was eaten at a great lookout spot, complete with seats. Here we encountered another group of walkers following the trail in the opposite direction. Must say they were all much younger than our group. The trail from here often is in the more open fields, yet still there were many gullies with steps to keep us fit. Suddenly we arrived near West Island and we were back to civilisation with holiday homes on the mainland of the fortunate owners. One of the homes had its walls covered with paintings of a very well-known Australian artist. From here we descended and climbed the last steps to finally arrive at the car park at Kings Beach. Recently a well-built look-out platform was built, giving excellent views and interesting information of the area.  
We were met at the car park by partners Chris, Rob and Bill along with the cars that they had driven from Waitpinga Beach to Kings head so the walk was (thankfully) a one way trail. Many thanks to you for doing this for all the walkers of the day. After 13 Klms, no one would have enjoyed walking back again to the starting point.  
The weather remained dry until the last few Klms when rain threatened. During coffee at the Yiki shop it did start to rain a little. 
Great walk and company .
Remember next Friday 25th November at 12 .00 noon for all those who booked to have our end of season luncheon at The Winehouse restaurant at Langhorne creek. See you there!
 Thanks Kevin! An outstanding and strenuous walk!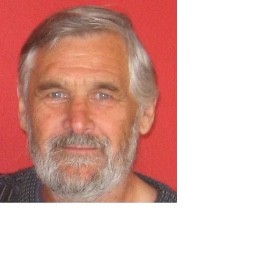 this Friday's walk at King's Beach, Victor Harbor S.A.
It will be a breathtaking clifftop walk, scouting for passing whales and being watchful of the dizzy heights among the coastal windswept vegetation.
Jacqui and I plan to head off Very early, so that we have time to recharge the Nissan Leaf before the group arrives.
This is our final walk for 2022, sadly. Next Friday we'll meet again at a Langhorne Creek Winery, to share our Christmas luncheon.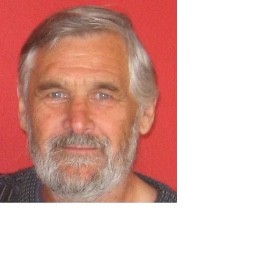 all November goals are achieved
To everyone who has been following my #Stride4Stroke journey, I'm excited to let you know that I have reached my moving minutes goal! Thank you for your support, it was no easy feat, but absolutely worth the effort. Every stride was not just about getting active, but about raising awareness and vital funds for Stroke Foundation to prevent, treat and beat stroke.
If you'd like to see my efforts or chip in, you can absolutely do so! Head over to my fundraising page https://www.stride4stroke.org.au/fundraisers/MaxMerckenschlager3566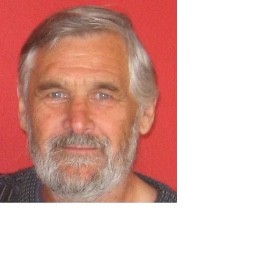 Close to reaching my goals
The finish line is in sight! I'm so close to achieving my Stride4Stroke moving minutes goal this November. I've taken part because 
1) I am a past victim of stroke and
2) too many people are impacted by stroke and this needs to change.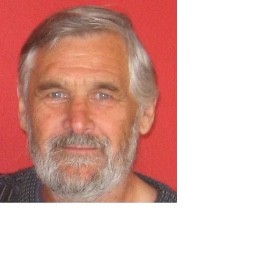 Kinchina Conservation Park Murray Bridge 11th November 2022
   Kinchina covers 414 ha along Rocky Gully Creek, forming the largest area of native vegetation in the Monarto Crown Lands. It was proclaimed a Conservation Park in 2016. Eleven walkers armed with insect repellent and sun hats set off from the western end of the park where the trail crosses the Adelaide to Melbourne rail line. From the trail you can see Monarto Safari Park's new fence line and solar farm. Irongrass tufts (Lomandra effusa) dominate the eucalyptus understory. Many volcano-like ant lion pits covered the track. They are made by the large jawed larvae bugs of the flying insect. Unsuspecting ants climb the mounds and slide down into the hungry waiting jaws.
   Soon  we were weaving through dense rows of direct seeding like a trail of procession caterpillars. Someone commented that if the plants keep growing so well we'll need a machete to get through. Hop bushes (Dodonaea) were smothered in red to burgundy seed vessels. An expansive view over the plantings took in kangaroos in the grassy hollow beneath the quarry. We were getting hot by the time we reached the natural eucalypt and pine woodlands on the hilltop, their shade a welcome relief. A patch of golden daisies (Chrysocephalum) were at their best but many other daisies and lilies were displaying their last flowers for the season. We enjoyed the songs of grey shrike thrush and saw a babbler in an ancient pine. 109 species of bird have been recorded in the CP.
   Morning tea was enjoyed at the 'lookout' area overlooking Murray Bridge in the distance. We watched a goods train pass before tackling the short steep winding track down to the tunnel under the railway and crossing the sparkling granite rock causeway at Reedy Creek. The native pig face (Disphyma) formed a ribbon of pink between the trail and the creek, and bull ants caused us some problems. Harry and Michele exchanged some choice words about removing them from clothing. Ask them.
   One minute's silence was observed for Remembrance Day.
   Climbing up from the creek we followed the trail on a craggy hillside - a thrill seeker's mountain biking route. The flora here is very diverse. Native broom bush (Babingtonia behrii) was a snowfall of white blossom. Another train rumbled past.
   Nearing the car park we noticed a small planting of the special Monarto mintbush (Prostanthera eurybioides). It is an endangered species which State Flora have grown to increase its chances of survival. We ate lunch in the shade of several grand old box trees (Eucalyptus porosa), then drove back to Mystical Flair for C&C which was enjoyed by all, including our new member Leanne Lubcke.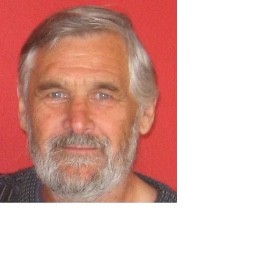 Friday 1th November; walk at Kinchina Conservation Reserve
This will be Murray Bridge Walkers' second last walk for 2022. Report and photos will follow over the weekend.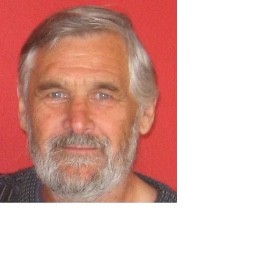 Woorabinda Bushland Reserves Nov 4 2022
For the first time in many weeks the sun was shining when we met at the Railway Station. Even though we were heading to the Hills everyone was confident we weren't going to get wet. We had a total of 12 walkers and our destination was the Stirling Oval.

From the oval we walked up and down some steep back streets to get to the Woorabinda Bushland Reserves. Plenty of houses and lush gardens to take our minds off the hills. Another point of interest was a Street Library in a Yellow Submarine.
Stirling Park and Woorabinda was a market garden from 1855 – 1930. In 1922, the SA Railways purchased a part of the property as it needed a source of fresh water for steam locomotives at Aldgate Station. Where the Aldgate Creek and Madurta Creek joined there was a natural depression which was excavated to form Woorabinda Lake. After the railways it was a camp site for disadvantaged children and families and in 1995 the Stirling Council purchased it. Madurta and Hender Reserves make the total area 34 hectares.
We were met at the Reserves by Gail and Helen. To our surprise we saw a young Eurasian Coot and two young Dusky Moorhens early in the walk.
Taking the Boardwalk we stopped at the Bird Hide and also the Poetry Pouch as we headed towards Hender Reserve. The Poetry Pouch is a bag on a seat with materials inside so you can sit on the bench and record your thoughts and leave them in the bag for others to read. Hender Reserve is across the railway line and has lots of large stringybark eucalypts. Once among them it is hard to realise there are houses close by. After doing the loop we headed back to the Bird Hide for smoko.
We followed the lake around and then headed into Madurta Reserve. At one point we crossed Bogaduck Road, however with the recent rains it felt as though we were walking on Bogaduck Track. Not far in we saw a koala. While we were admiring it we realised there was another further up the tree. In this reserve there are a number of easements which connect the Reserve to the main park. We used them to make our way back to Stirling Oval. Not only did we have wildflowers but we also had the gardens and local dogs to admire.
After stowing our gear in cars we walked to the Stirling Hotel for coffee and chat. Some chose to walk across the oval and realised they may have been walking on Bogaduck Oval. While the surface looked good it was not firm.
We saw one train but heard three, saw and heard many birds and sloshed our way through plenty of puddles on our 7km walk.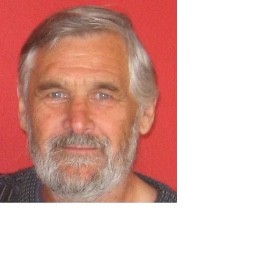 Tomorrow's walk on Friday 4th November 2022
Our Murray Bridge Walkers are closing in on end-of-season and a luncheon at a Langhorne Creek winery. Tomorrow's walk is quite short for the group -- about 5 kms at Woorabinda Reserve near Stirling in the Adelaide Hills. I'm personally averaging 9.37 kms daily and my total distance walked is 11,443 kms (that's now into year 4).
My water-based rowing machine is in "dry dock", waiting on a replacement part. That's OK. Before the problem, I'd averaged 3km per day and rowed 1,065 kms -- nearly 35 kms more to reach Bathurst NSW (virtually speaking) as I "Row from Murray Bridge to Sydney Harbor". I WILL eventually realise that rowing goal of 1,303km once the machine is fixed.
Yes, I'm a bit crazy. But that's part of the fun of maintaining my fitness level and I'm maintaining a significantly lowered weight. It's over ten years ago that at 70 years of age I (a) needed a quadruple bypass to repair my heart and afterwards (b) suffered a stroke, which luckily wasn't totally catastrophic.
Anything I can now do to change others' attitudes toward being active is cool.
So far I have helped Stroke Foundation deliver…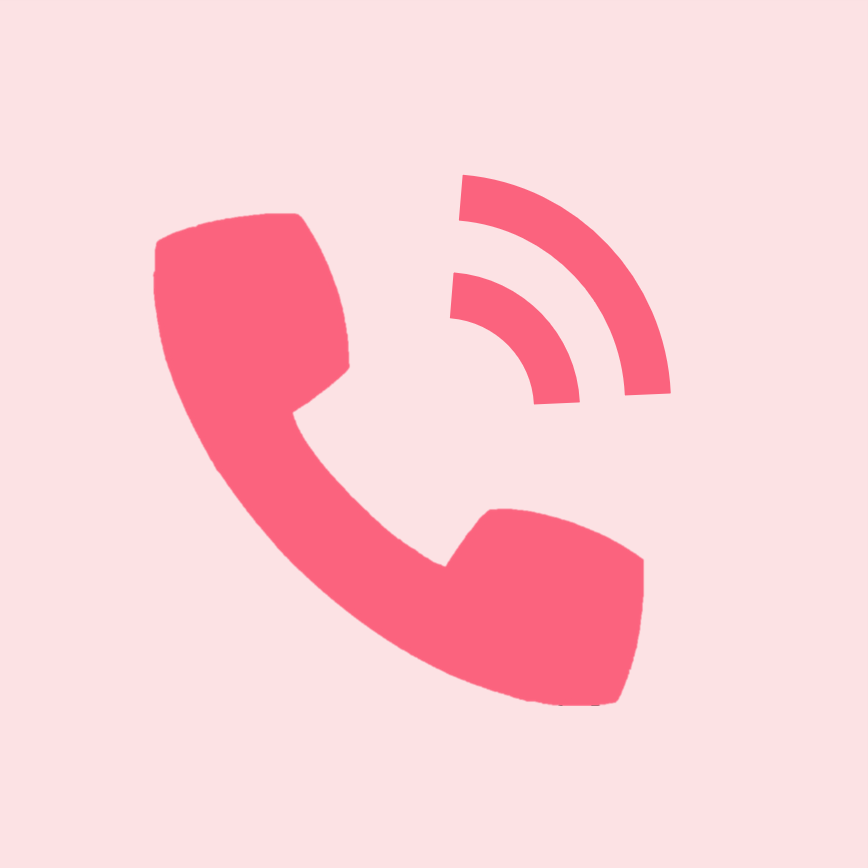 Advice and support from a health professional on StrokeLine
Stroke recovery packs to 3 survivors of stroke.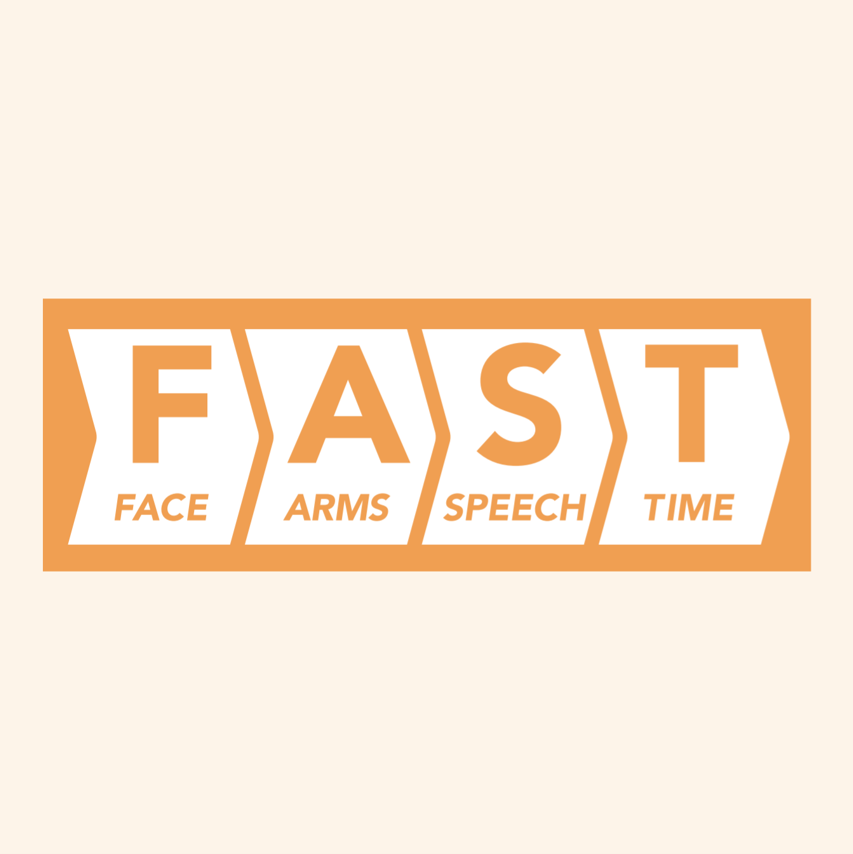 Training to a StrokeSafe volunteer to deliver community talks.
Funding to stroke researchers to find the next game-changer in stroke.