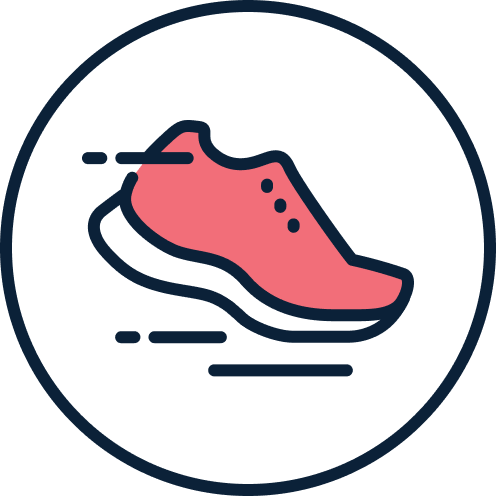 Minutes Moved:
1575 minutes
Our team is taking part in Stride4Stroke to help prevent, treat and beat stroke!
Stroke is one of Australia's biggest killers and a leading cause of disability. It attacks the brain, the human control centre, changing lives in an instant.
In Australia currently, 12% of people say they won't have exercised this week. One million strokes a year globally are linked to physical inactivity. One of the things we can do to reduce our risk of stroke, or secondary stroke, is to keep active.
So this November our team is taking part in Stride4Stroke to raise vital funds and awareness for Stroke Foundation.
Stroke Foundation is committed to raising community awareness about stroke and stroke prevention, advocating for increased access to specialised stroke treatment and rehabilitation care, and supporting research into innovative treatments for the benefit of all Australians.
Please join us in our fight against stroke today by donating and helping share our story.
Thank you in advance.
Thank you to our Sponsors Msp Photography Rc Staff Msp Photography Rc Staff Ray And Donna Mitchell Msp Photography Country Sa
Sue Davies Shannon Grant Codie Fairall Richard Bradford Fraley Jim Fairall Graham Mcnicol Luke Fairall Gail Davidson Michelle Frick Msp Photography Pty Ltd Everett And Winnie Gilchrist Andrew John Helmore Ben Leak L Fairall Cans Janice Kerr Nic Marinac Michelle Wakem Tony Finneran Darren Traynor Mitch Marinac Glenn Sheehan Brooke Dad Jonathan Collingridge
Bill Woodbury Vicky Graham Scott Mcdowell Anonymous Meng Dunn Cheryl Painter Ryan Mckenzie Anonymous
Mitch Hann Casey Brill Melissa Peacock Stephen(reg) Power Ken Chalker Tracey Harris Fiona Ryan Jacki Gowans Renee Brooke Danielle Yates Rc Cans Rc Cans Mackenzie Emme ??