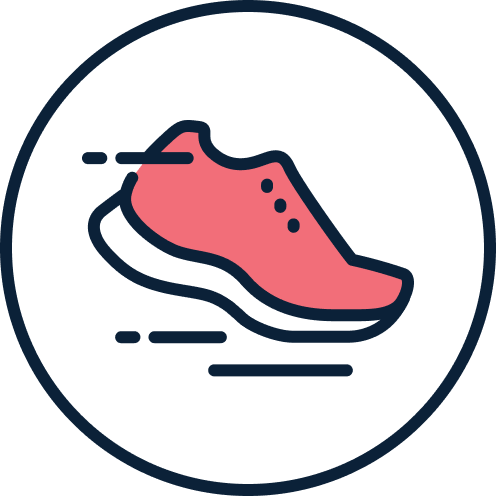 Minutes Moved:
11828 minutes
Our team is taking part in Stride4Stroke in honour of our beautiful Mum/Nanna/Wife, Kathy Avery.
On the 5th of October 2021, our lives changed forever when we said goodbye to our beautiful Mum/Wife/Nanna/Friend who had a massive stroke just a few days  beforehand. 
She was a newly retired nurse, who was notoriously an extreme power walker, so it seems fitting we can walk/move in her honour.
We hope to raise funds for the Stroke Foundation to assist other families dealing with stroke as well as to help raise awareness and funds for research to help with prevention.
Thank you to our Sponsors Jacque Hemming
Judy Nicoll Mpc Kinetic Heather Young Lyn Vincent
Rod Avery
Trent Avery Andrew Nicoll
Pam Robson Daniel & Jenny Barwise Martin And Sandra Castle John Sippel Murdo Levy Mpc Kinetic Roma Bron & Sophie Nicoll Donna Stewart Mckeown Family Peter Glare Peter Glare Peter Glare Miles Bell Miles Bell Craig Vandenborn Katie, Gus And Harry Mccosker
Kim Pyke Hannah Castle Robbie Todd Kate Brett Castle
Amanda Mckenzie Chris & Mick Amanda & Nathan Ryan Joseph + Eb Taylah Neven Summer And Adam Murie Jeanette Olle Lamont Family Bronti Merrett Cory Giefer Damien Mchugh Sharon Thompson Sarah Zioueche Majella And Greg Morris Margot And Robert Macintosh Greg & Kerryn Bolwell Dee&bruce Hamilton Morgan And Giddy Pearce Jake Pohlner Courtney Bailey Sam, Emma, Maggie, Charlie And Max Carr-lord Lindy Flowers Crosscon Kylie Mclean Gail Madge Robyn Guy Richard Wall Loft Family Alan Crook Karen Crook Dimity, Tom Audrey & Genevieve Ferguson Patrice + Greg Whhte Ben & Melissa Avery Jeanne Wells Ash Wagner Sam Sacco Dana Beck Tabitha Ryan Noel And Christine Barker Clark & Kerrie Forbes Jen Smith Clark & Kerrie Forbes Adrian Gustafson Amy Hope Lim Riedy Michele Davis Deborah Farley Lynley Robinson James Marsh Maree Delzoppo Brandon Whyte Lauren Fletcher Phil And Nicole Hughes Ben, Bec, George & Stella Lucy Vella Denise Mccartin Darren And Lauren Close Fletcher K & R Harvey Tanya Geisel Brendan Martin Shaun And Amanda Kendall Judy Cook Holly Singer Megan And Jason Bryant Rhonda Tudman Lauren Vincent Ross & Lesley Jarrett Anonymous Anonymous Jose Garcia Dalene Lani & Jared Castle Elizabeth Hogarth Laura Wagner Deborah Farley Bianca Wilson Georgie Crothers Melanie Marshall Greg & Jo Taylor Jessica Kibble Amy Paron Elly Bradfield Erin Robson Marcus Cotton Anonymous Olivia Schumann Grace J Kellie Mccosker Andrew Murnane Anonymous Denise And Cox Cotton Helen Myhill Lynsay Mergan