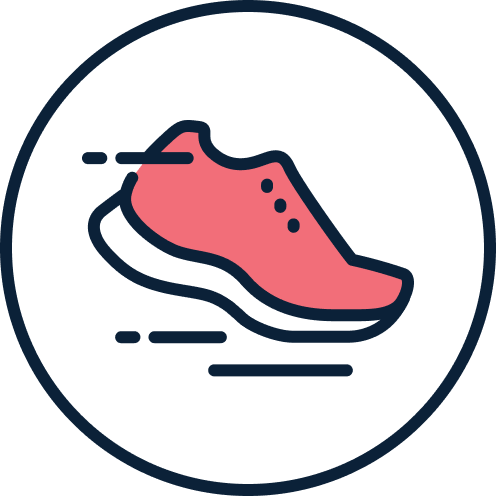 Minutes Moved:
1618 minutes
Our team is taking part in Stride4Stroke
Stroke is one of Australia's biggest killers and a leading cause of disability.

In Australia currently, 12% of people say they won't have exercised this week. One million strokes a year globally are linked to physical inactivity. One of the things we can do to reduce our risk of stroke, or secondary stroke, is to keep active.
So this November I'm taking part in Stride4Stroke to raise vital funds and awareness for Stroke Foundation.
Stroke Foundation is committed to raising community awareness about stroke and stroke prevention, advocating for increased access to specialised stroke treatment and rehabilitation care, and supporting research into innovative treatments for the benefit of all Australians.
Please join me in my fight against stroke today by donating and helping share my story.
Thank you in advance.
Our story
Louise's mother (Brooke's nanna) had a stroke on the 31st of December 2017.

It felt as if we had been hit with a sledgehammer. My mother, Cynthia, was only 76 and I had spoken to her the night before. My mind went blank. How could she have had a stroke? I could think of nothing to say.
My mother required around the clock care after the stroke and moved into an aged care facility where all of her needs were met by nurses, doctors and personal care assistants. 

It's hard to equate that image with the vibrant person you've known for your entire life, the person who has loved you, watched you grow, helped raise your children and and been there for you unconditionally, was now living her days in an aged care facility unable to care for herself. 
My mother passed away on the 12th September 2019. 
It is hard to describe the harrowing morning my mother passed away, but we were there and I take comfort knowing her last moments where spent with us. My mother enjoyed her life quietly and happily, with Elvis playing in the background, a glass of sherry and the occasional game of uno with the grandkids. 

My mothers journey after her stroke was hard. The kindness and humanity shown by my friends, colleagues and complete strangers was incredibly touching. Everyone's mutual support and optimism was incredible – if positive energy could be harnessed as a superpower, we could save the Planet, let alone those suffering from stroke.

It is important to be aware about F.A.S.T (Face, Arms, Speech, Time) signs of stroke.

F-ace. Check their face. Has their mouth drooped?

A-rms. Can they lift both arms?

S-peech. Is their speech slurred? Do they understand you?
T-ime is critical. If you see any of these signs call ambulance straight away…
Thank you to our Sponsors Julie Mitchell Cheyenne Delamere Brooke Jacobs Jenny Douge Jo Chan Tracey Burke Louise Mitchell Kylie Wright Shel Kennedy Jess Rose Maka And Michael Georgina Anonymous Marnie Visser Anita Kimber Helen O'brien Annie Thomas Angelina Caccamo