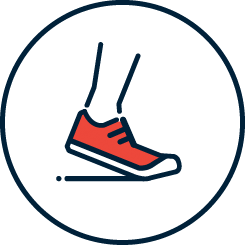 Our total team activity
833kms
Go team!
I can't blame Winston for slowing me down this week - I had a tooth removed, ready for an implant and it slowed me down more than I thought it would. ( I don't need to take Panadol. It doesn't hurt. Grrrr, wrong.) I did have a couple of great walks on the weekend, but I have quite a few kilometres to make up. 
Jo Magarey, I think you could be covering a lot of k's at the RAH. Will be in touch.
Susan
Did I say 250 kilometres?
Well, to cover 250 kilometres during November means I will need to do an average of 8 kilometres per day. I am really going to have to work on that. When I was at Heathfield High, I could easily do 10000 steps up and down stairs and all over the school grounds. Now however, is  so much different for me and much less walking. Looks like I will have to do catch up walks at Morialta, or around the city. Hills are not my friend and so am not even thinking about Mount Lofty. 
We're taking part in the Stroke Foundation's Stride4Stroke to help Fight Stroke!
Sadly, 1 in 6 people will have a stroke in their lifetime.
Stroke attacks the brain- the human control centre, changing lives in an instant. The impact of stroke can be devastating for the individual and the family. But stroke's impact doesn't need to be this great, research indicates that around 80 percent of strokes are preventable.
So, we need your help to Fight Stroke. It's going to be a challenge, but it's nothing compared to those who are impacted by stroke. Please sponsor our team today to support us and together we can Fight Stroke!
Your donation will help the Stroke Foundation support those affected right now and fund research to help prevent stroke, save lives and enhance recovery. Thank you.
Thank you to our Sponsors Wahtarkel Jouellren Pam O'donnell Wendy Craig & Sue Ball Dom Henschke Susan Paul O'leary Ben Henschke Louise Dickens Tess Tess Deb Daniel Robina Weir Anonymous Jane And David Bartlett Christine & Keith Robinson Pam Robinson Pam Robinson Nson Sylvia Groves Kerrie & Gordon Marcus Caitlin Henschke Benjamin Henschke Deb Luders
Julie Bell Kate O'leary Janet O'shaughnessy Judy Schulz
Sharyn & Phil Marshall Susan Gray Laura Sauchelli Trevor Kirkbright Meg Roberts
Jayne Walsh Amy Hamlyn Claire Smith