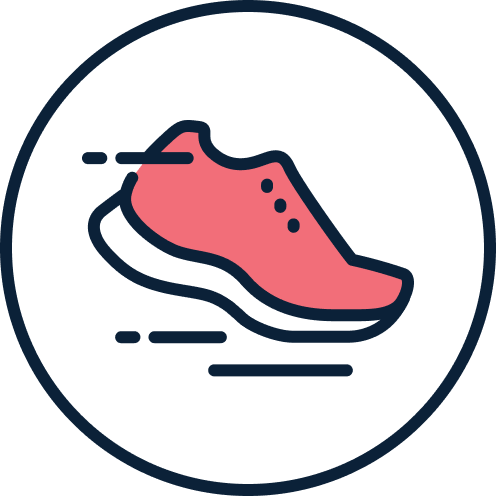 Minutes Moved:
1644 minutes
We're taking part in Stride4Stroke to help prevent, treat and beat stroke, and most importantly to support our amazing Mum!
In October 2020, our mum Kate suffered a serious stroke that changed her life and saw the left side of her body become paralysed, while also inflict mental fatigue. Through utter strength and resilience, along with the support and dedication from physios, OTs, doctors, nurses and family/friends around her; she has overcome hurdles to get back on her feet and slowly but surely learn to walk again, meanwhile transition back into some normal routines of her life. 
Stroke is the leading cause of disability in Australia. It can happen to anyone, and does not discriminate on age.
Across November, together we will be hoping to clock up over 40 hours of running, in a bid to raise money for the Stroke Foundation. 
Please join us in the fight to help prevent, treat and beat Stroke, so that you and your loved ones can avoid or be best prepared and cared for should it arise. 
The Stroke Foundation is committed to raising community awareness about stroke and stroke prevention, advocating for increased access to specialised stroke treatment and rehabilitation care, and supporting research into innovative treatments for the benefit of all Australians.
We would like to take this opportunity to thank every single individual that has helped our mum and our family along the journey since she suffered her stroke. We can't thank you all enough for the love and care you have shown us.
Thank you to our Sponsors Fiona Edwards Louise Van Zelm Louise Van Zelm Sarah Russell Sarah Russell Kate Pocknee Genny Nunan Mcphail Family James Goller Bea Garrisson Anonymous Harvey & Ans Kate Edwards
Kobe Jap Spitz Brin & Maddie Lisa And Peter Selbie Millie Baccini Ana Raica Hamish Katerina Yusef Qadri Aislinn O'dell Chris Edwards Christopher Edwards Kari Anderson Harvey & Silv Hurst Jordan Andonovski Amelia Chin Phoebe Georgia Downey Chris Nice David Edwards David Edwards Laura Parsell Chloe Roney Annmaree Box Emma Selbie Laura Starr Laura Starr Annemaree O'brien Jake Batchelor Jacqueline Ashburner Rhi Watt Phoebe Rahn Jess Cameron Sophia Jordy Lewis Caitlin Mcclusmy Bronte Hough Jordan Belot Lucy Edwards Vanessa Cheang
Stephanie Edwards Michaela Weinstein Kadek Thatcher Roie Toogood Victoria Harrison Mathiyalagan Lou Wotton Jan Reeves Matilda Knights Kate Leslie Georgia Mclardy Anonymous Clair White