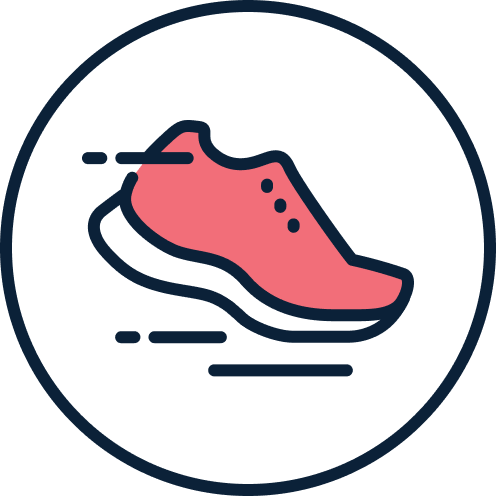 Minutes Moved:
25088 minutes
This November, our CHOOSE PHYSIO FOR STROKE team is taking part in Stride4Stroke to help prevent, treat and beat stroke!
The Australian Physiotherapy Association (APA) is a proud supporting partner of the Stroke Foundation's Stride4Stroke. This November, our team of APA members, staff and friends are striding under one team name: CHOOSE PHYSIO FOR STROKE, which recognises the integral role neurological physiotherapists, and researchers have in both the recovery of a stroke and potential prevention of secondary stroke.  We thank you for visiting our page, and invite you to join our team to help in raising vital funds and awareness of Stroke Foundation.

In Australia, 12% of people say they won't have exercised this week. One million strokes a year globally are linked to physical inactivity. One of the things we can do to reduce our risk of stroke, or secondary stroke, is to keep active.

If an injury or chronic condition is preventing you from returning to regular exercise, a physiotherapist is very well trained in understanding the effects of medical conditions that may restrict your ability to be physically active. They will make plans on how to address your limitations that are preventing you from reaching your goals. They understand your training load and will guide you on the best recovery plan. 

A physio will help you recover, reduce pain and stiffness, increase mobility and prevent further injury.
Please join us in our fight against stroke today by donating and helping share our story.

Thank you 
Choose Physio for Stroke team
Thank you to our Sponsors Luciano Rocchiccioli Shane Patman Heather Patman Kate And Florian Honeyball James And Min Rob N Brian Mathieson Clair Sparrius
Neuro Junction
Paige Hooper
Scott Willis
Caroline Fryer Catherine Doyle Sheree Erwin Lalit Kanojia Simon Mathieson
Natalie Fini Ron De Vos Melanie Haley Jodi Watters Emily Murphy Ange Wicks & Marc Fini Patricia Fini Brian Patman Sian Ziukelis Rebecca Tzerefos Prof. Bruce Sandy Sparrius Maureen Patman Julienne Locke Shanara Patman Karen Guy Daniela Poli Rosie Selin Nadia Vaile Sarah Colston Liz Whiteley Margaret Scanlon Kelly Bower Lee-anne Hando Christie Otto Mirjana Jovetic Mirjana Kat Simms Anonymous Chantelle Vb