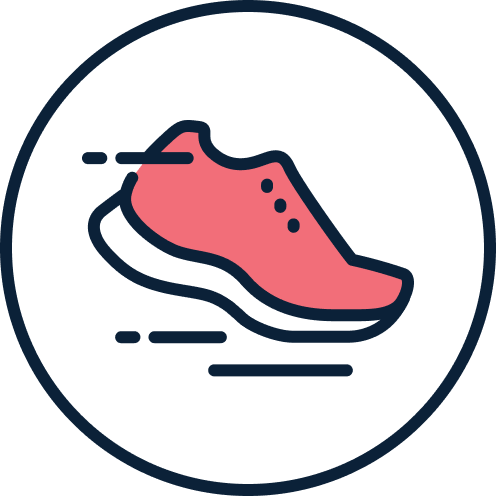 Minutes Moved:
847 minutes
House Move Minutes
We are off to a good start with a few classes adding to the tally.  
House Move Minute Totals
Barry -  230 Minutes.  $0
Mackillop - 170 Minutes.  $0
Ward - 220 Minutes.  $104
Bayview College are taking part in Stride4Stroke to help fight stroke!
Stroke has affected our Bayview Community.  Therefore we will be taking part in this years stride4stroke as a Bayview Team.  
It can affects anyone of any age and everyone differently. 

What is stroke? A stroke happens when blood cannot get to your brain, because of a blocked or burst artery. As a result, your brain cells die due to a lack of oxygen and nutrients. The impact of the stroke depends on the area of the brain it damages. Damage to an area of your brain can impact how you think, behave, use words, swallow, see, feel, touch, and move your body. It truly affects everyone differently.
In Australia 2020, 6,535 first-ever strokes occurred in people aged 54 years and under.
One of the things in our control to reduce our risk of stroke, or secondary stroke, is to get active!
So, this November Bayview College is taking part in #Stride4Stroke to raise vital funds and awareness for Stroke Foundation.
Stroke Foundation is committed to raising community awareness about stroke and stroke prevention, advocating for increased access to specialised stroke treatment and rehabilitation care, and supporting research into innovative treatments for the benefit of all Australians.
Each lunch time we will be walking together to achieve our Moving Minutes goal. Every person that takes part will contribute to the tally!
If anyone would like to take part and help contribute to our tally you can sign up as a team member here: https://www.stride4stroke.org.au/join/bayviewcollege 
Please join us in our fight against stroke today by donating and helping share our story.
Thank you in advance.
Thank you to our Sponsors Anonymous