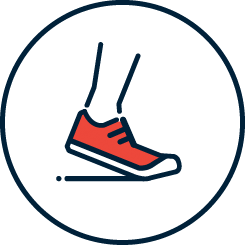 Our total team activity
2,137kms
We're taking part in the Stroke Foundation's Stride4Stroke to help Fight Stroke!
On August 31st this year we lost our Dad to a stroke.
He was only 75.
Dad's loss was sudden and devastating to us and all who knew him.
We are taking part in Stride4Stroke to honour his memory and help raise money to hopefully help prevent others from experiencing what we have had to go through.
Sadly, 1 in 6 people will have a stroke in their lifetime.
Please sponsor our team or join our team today to support us and together we can Fight Stroke!
Your donation will help the Stroke Foundation support those affected right now and fund research to help prevent stroke, save lives and enhance recovery. Thank you.
Thank you to our Sponsors J Becker Powlett Darts ? Deanne Roumeliotis
Antonio Castello Steve & Terra Michael Mckinnon Ryan Bentvelzen Lisa Vroegop Lisa Riley Margaret O'donnell Andy Mckinnon Lily Whitehouse Julie Jacobs Mal Dunn Mark And Kylie Burns Harley Spies
Louisa Leong Gemma Dellamina Steven Boon Matthew Sullivan Joyce Asa Leausa Janene Becker Laura Parkin Nicki Liefting Kate Lew Ton Elizabeth Williams Geoff Mckinnon Heather Sullivan Laura Browne Claire O'brien Frank Zhou Joanne Mckinnon Nick Harrison Elli Hutchison Anne Gleeson Anonymous Caroline Donohue Shirley & Greg Dell Linda Hams Rikki Cant Megan Hawking Lee Alexander Liz Kenney Kate Sly Felicity Castellan